Introduction
Since Apple revolutionized the personal computer with the introduction of the Macintosh in 1984, the war between Mac and Windows PC never had an end. According to Statista, the Global market operating systems PCs, until June 2022, Windows occupied 76.33% market. For users, using Macbook has three huge advantages. This computer's long battery life and excellent user experience and abundant software resources made this computer better than ever for Video clipping, design, software engineering, outdoor worker, and student. (Only some examples)
Battery Life
MacBooks usually can provide longer battery life than Windows laptops. One of the biggest differences between desktop computers and laptops is that when you use laptops, you need to care about the battery life. Single-time battery life means the time it takes from fully charged to fully discharged. Longer battery life means the computer can work longer. According to the Tech Specs of MacBook-pro-16 and buy-mac page, the 16-inch MacBook Pro uses a 100-watt-hour lithium polymer battery to provide up to 21 hours of battery life for $2,699.00. 87 Wh, Lithium Ion for $2,299*. Battery size is not the only factor that can influence battery life, System on Chip (SoC) and system optimization are also quite important. As described by Macbook-air-M2, using the 5nm ARM64 SoC on M2 Chip, allows the computer to run faster and requires much less power.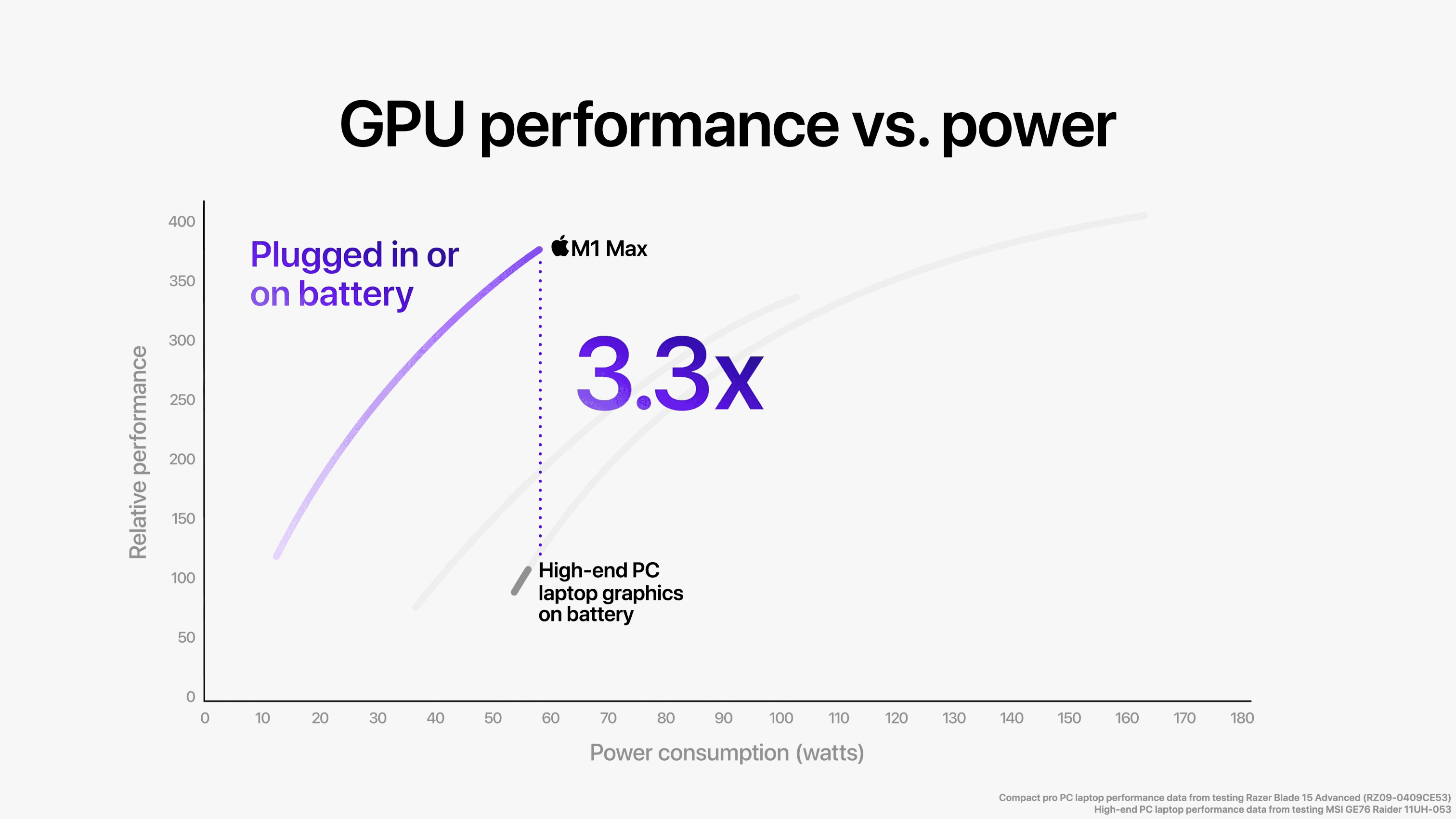 Source: Apple Event
User Experience
User experience represents the feeling of users when they use a product, application, system, service, and security. MacBooks usually represent a higher level of user experience. The default operating system is always intuitive and elegant. Mission Control helps you find the window you need faster. The Control center allows you to control all menu bar items you love in one place. With SIRI, get everyday tasks done with just your voice. MacBooks can also work perfectly with other Apple devices. For example, if one needs to share a keynote with others, just click AirDrop or Screen sharing. The whole process is wireless and fast. Security is also a serious part of the user experience. According to Statista, the Global market operating systems PCs, until June 2022, Windows occupied 76.33% market. The giant customer base makes Microsoft harder to monitor for vulnerabilities. Since MacBook is less popular than Windows PCs and many systems levels of protection functions like Touch ID and Intelligent Tracking Prevention are included, all these factors made macOS safer and give users a better user experience.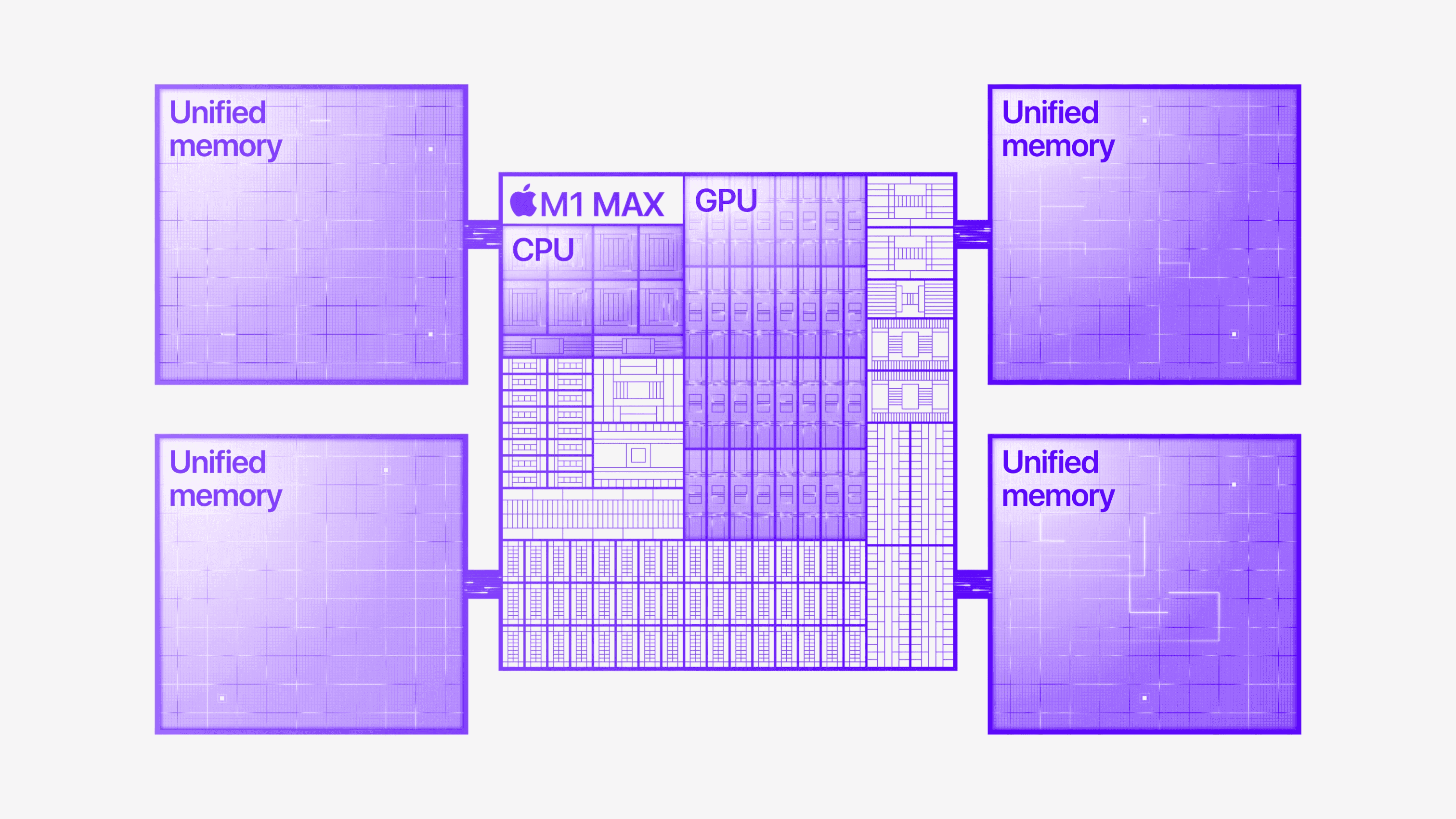 Source: Apple Event
Software
Although the longer battery life and excellent user experience make Macbook a better choice, the advantage of the software is the actual reason why people choose Macbook. One of the propose of using a computer is to use software to change the world. Since Apple has been transferring its SoC from Intel to the ARM architecture, more and more software is now on ARM64 macOS. According to the Apple event on 10/19/2022, there are 10,000 universal apps available. Professional software such as AutoDesk AutoCAD, Autodesk Maya, MATLAB, GoodNote, and PhotoShop from Adobe already available on the new ARM structure. Software like Final Cut Pro, Logic Pro, Motion, Compressor, and MainStage are macOS-only software, these Pro apps are tools for Video clipping, musicians, and more.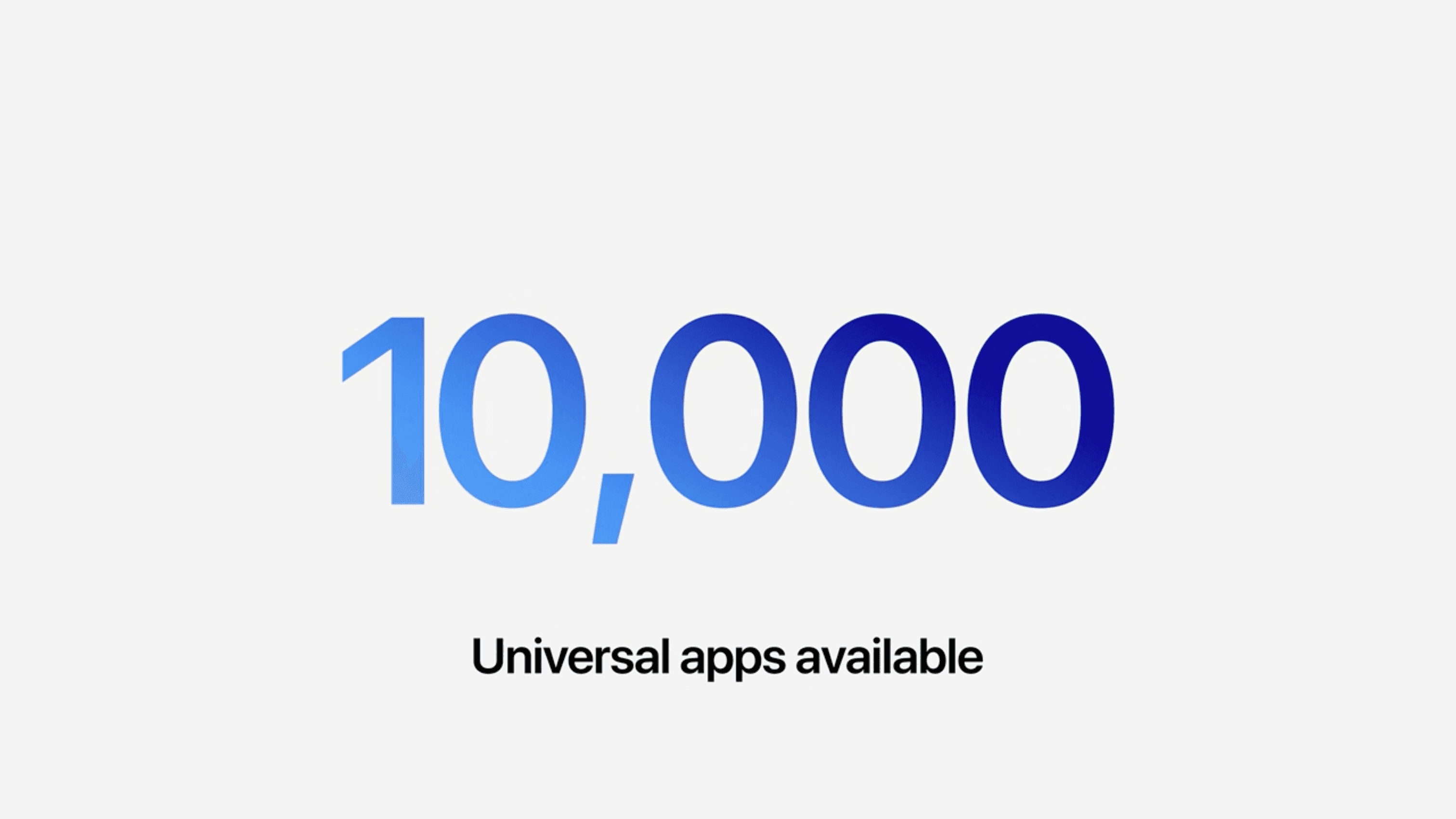 Source: Apple Event
Conclusion
In conclusion, up to 21 hours, long battery life with a 100-watt-hour Lithium polymer battery combines with high performance, low battery cost ARM64 Silicon Chip and the highly optimized system help your computer run from night to day. Super intuitive macOS provide practical functions like Mission Control, Control center, and SIRI. Airdrop, Screen sharing, and more are like magic, wireless and fast experiences are here when MacBook works with other Apple devices. A safer system helps you dive into the knowledge cosmos, and your only target will be to learn, to create. The software ocean is now available for everyone. Faster and more powerful professional software is now for all Mac users.
Reference
Followed MLA9
1. Apple. "Apple Introduces MacBook Pro." Apple Newsroom, 15 Aug. 2006, https://www.apple.com/newsroom/2006/01/10Apple-Introduces-MacBook-Pro/.
2. Published by Statista Research Department, Statista, and Jul 27. "Desktop Operating System Market Share 2013-2022." Statista, 27 July 2022, https://www.statista.com/statistics/218089/global-market-share-of-windows-7/.
3. Apple. "MacBook Pro 14- and 16-Inch - Technical Specifications." Apple, 2022, https://www.apple.com/macbook-pro-14-and-16/specs/.
4. Apple. "Buy Macbook Pro." Apple, 2022, https://www.apple.com/shop/buy-mac/macbook-pro/MK193CH/A#.
5. DELL. "Alienware X17 R2 Gaming Laptop: Dell USA." Dell, https://www.dell.com/en-us/shop/gaming-laptops/alienware-x17-r2-gaming-laptop/spd/alienware-x17-r2-laptop/wnr2x17cto10s
6. Apple. "MacBook Air with M2 Chip." Apple, 2022, https://www.apple.com/macbook-air-m2/
7. Apple Support. "Change Battery Preferences on a Mac Notebook." Apple Support, 2022, https://support.apple.com/guide/mac-help/change-battery-preferences-mchlfc3b7879/mac
8. "User Experience." ProductPlan, 14 Apr. 2020, https://www.productplan.com/glossary/user-experience/
9. Apple. "Mac - Why Mac." Apple, 2022, https://www.apple.com/mac/why-mac/
10. Apple. "Siri." Apple, 2022, https://www.apple.com/siri/
11. Apple. "Use Airdrop on Your Mac." Apple Support, 21 June 2022, https://support.apple.com/en-us/HT203106.
12. Apple support. "Share the Screen of Another Mac." Apple Support, https://support.apple.com/guide/mac-help/share-the-screen-of-another-mac-mh14066/mac.
13. Apple. "Buy pro Apps Bundle for Education." Apple, https://www.apple.com/us-edu/shop/product/BMGE2Z/A/pro-apps-bundle-for-education
*Compare Mac and Dell models
16-inch MacBook Pro:
Apple M1 Pro with 10-core CPU, 16-core GPU, 16-core Neural Engine16GB unified memory1TB SSD storage
Alienware x17 R2 Gaming Laptop:
12th Gen Intel® Core™ i7-12700H (24 MB cache, 14 cores, 20 threads, up to 4.7 GHz Turbo) Windows 11 Home, English NVIDIA® GeForce RTX™ 3060, 6 GB GDDR6 16 GB, 2 x 8 GB, DDR5, 4800 MHz, dual-channel 1 TB RAID 0 (2 x 512 GB), M.2, PCIe NVMe, SSD 17.3", QHD 2560x1440, 165Hz, Non-Touch, 3ms, Advanced Optimus, ComfortView Plus, NVIDIA G-SYNC
Final Cut Pro
Final Cut Pro is a huge leap forward for professional video editing. Powerful media organization features let you quickly browse, tag, and filter your files. The Magnetic Timeline offers customizable layouts and innovative editing tools that are designed for today's all-digital workflows. And Final Cut Pro is optimized for macOS and the latest Mac hardware, so you can enjoy incredible performance on portable and desktop systems.
Learn more
Logic Pro
Logic Pro is an advanced music production application that gives you everything you need to create amazing music. Offering a massive library of sounds and innovative features like Drummer, Flex Pitch, Smart Controls, and MIDI plug-ins, Logic Pro makes it easy to compose, record, edit, and mix professional-quality tracks.
Learn more
Motion
Use this powerful motion graphics tool to create stunning animated 3D titles, fluid transitions, and realistic effects for Final Cut Pro.
Learn more
Compressor
This advanced encoding companion to Final Cut Pro lets you customize output settings, speed up your work with distributed encoding, and easily package your creations for the iTunes Store.
Learn more
MainStage
MainStage is a live performance app that lets you take any sound from Logic Pro to the concert stage. Build your set list using keyboard, guitar, and vocal effects that you can easily switch between. And perform with a huge variety of sounds using your favorite hardware controller.
Learn more
Note

This is a Beta article,for illustrate only.
All articles in this blog are licensed under CC BY-NC-SA 4.0 unless stating additionally.